BECAUSE THE WORLD NEEDS YOUR SONG
MEET THE PRODUCER
Kevin Winebarger has been producing music for Christian artists, songwriters, and churches since 2011. His desire as a producer is to help people find the courage to receive God's love in deeper ways and then share their unique experience and story through their own music.
Kevin's focused, yet energetic nature keeps the studio room filled with laughter and fun. He enjoys getting to know each person and discovering how he can best assist them with their music.
Kevin and his wife, Jessica, operate Courage Studios out of Charlotte, NC.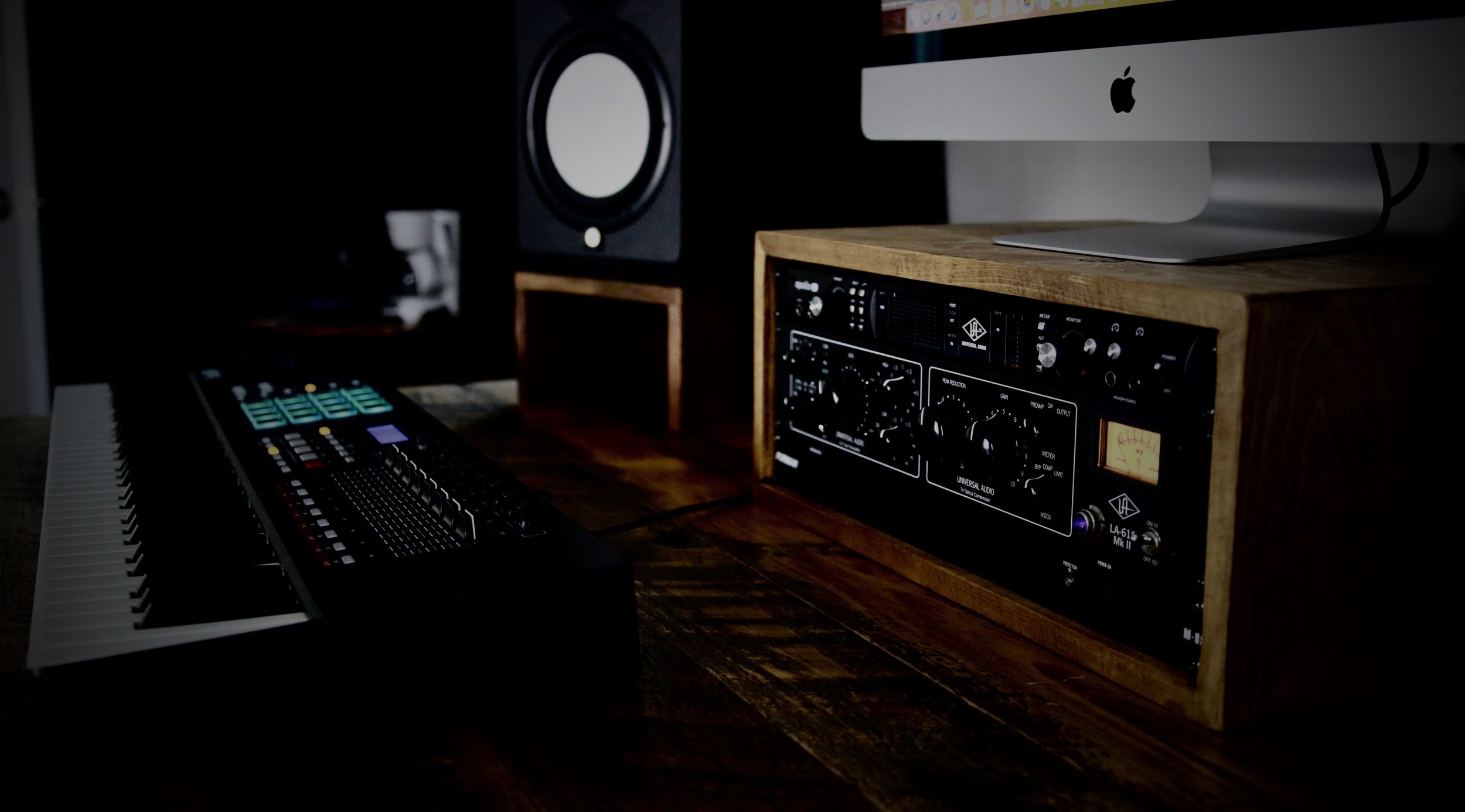 "Kevin is super talented, very professional and easy to work with! I'm very happy with the work he has done for me on my album Smile! I highly recommend working with him."

- Robyn Christian
"Kevin Winebarger is a consummate professional through and through. We've been able to work with him on the songwriting, production, and mixing level, and he is fantastic. Not only is he extremely creative and is able to bring a fresh breath to your songs and recordings, but he also has a heart to see writers grow in their craft. I am definitely a stronger writer after working with him. He also went above and beyond and made the song he produced for us one that far exceeded our expectations. Our team would work with him in any capacity in a heartbeat."

- George Romanacce, Leader of Ascent Music
"Kevin and his studio, Courage Studios, have been nothing short of amazing to me and to many others. His love and passion for God and people shows through his words, his actions, his character, and his humility. He'll make you feel right at home and like you've been friends for years. I'm extremely grateful for all he's done with me and my music projects."

- Paul Williams
"I loved working with Kevin on my album. Professionally, he is meticulous, hard-working, and crazy talented. Personally, he became a valued friend, and his love for the Lord and for others encouraged and edified me. He caught the vision for my songs better than I was able to cast it and ran with it further than I had hoped anyone would. He cared about my songs and my soul throughout the process. Anyone who works with him will be better for having done so. I would highly, highly recommend him to anyone looking for any sort of studio work, from songwriting to arranging to recording and beyond."

- Cameron Keith
"I've done studio work before, and this experience was by far the most rewarding and enjoyable. Kevin was encouraging and pushed me to pull out the best within. By the end of our session, I felt like we were old friends. I was so pleased with his professionalism, friendly manner, knowledge of music and vocalists, artistry and creativity and the amazing level of technical skill to produce our album at the highest level commercially. Blessed to work with him, blessed to know him!!"

- Aprille Tobey, Valley Vision Worship
Interested in having Kevin and his team produce, mix, or master your next song or project? Fill out the contact form, and we will get back with you soon!